Members of the Round Rock Community Choir may be booked to perform a variety of musical stylings for private or public events. Whether a quartet of carolers is needed to add spice to your holiday event or the full choir is requested to sing the national anthem before a sporting event, our artistic director works closely with the event host to ensure musical needs are customized to each engagement.
Explore the many creative and fun opportunities with us.
Click here to use the contact form.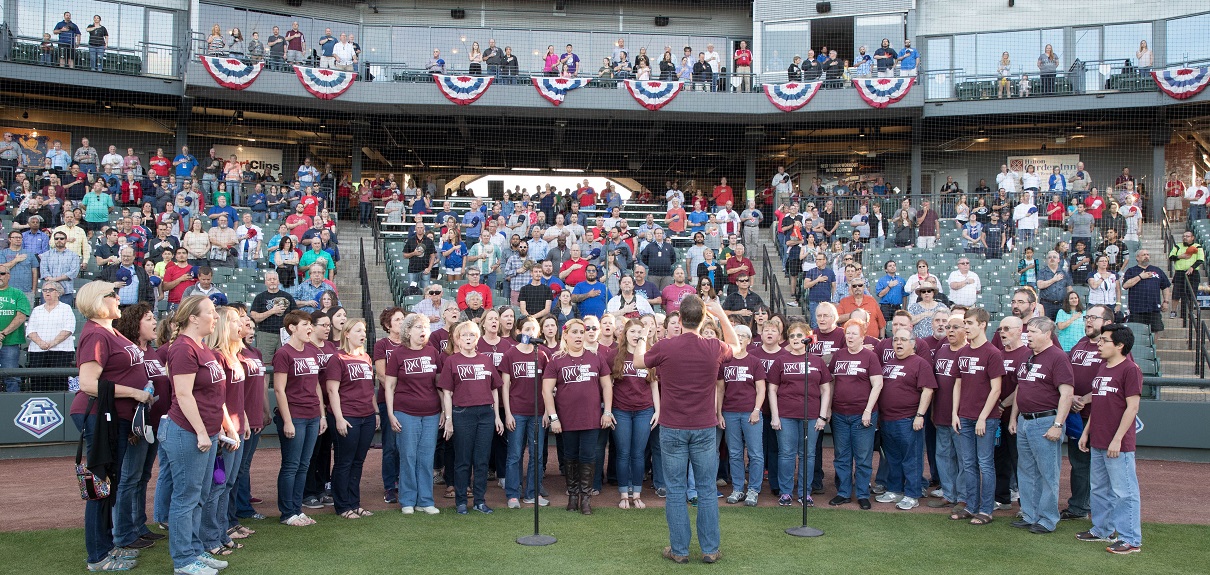 The choir performs the national anthem at the opening game of the Round Rock Express' 2017 season.