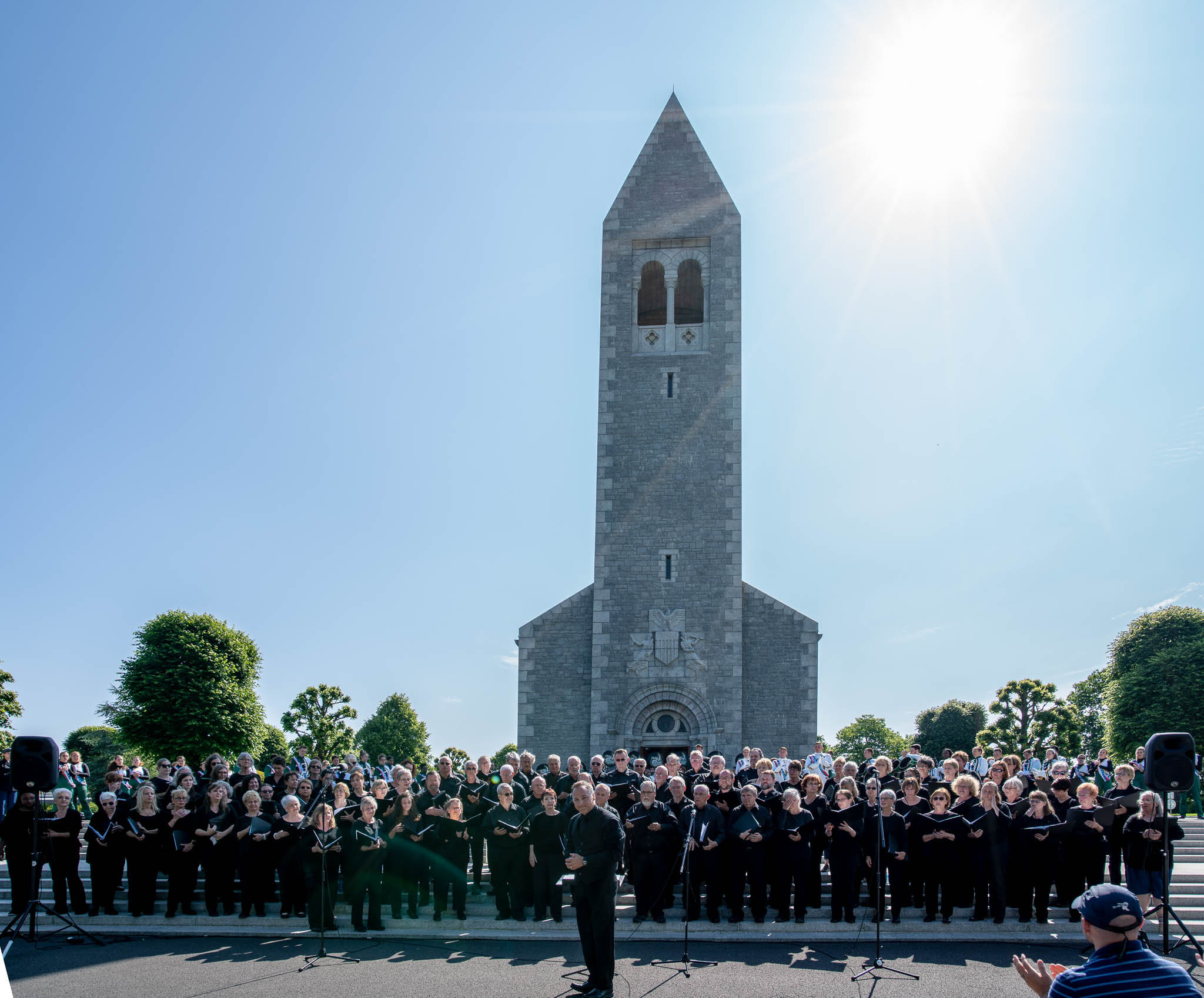 The Round Rock Community Choir was founded in 1985 by Dr. Linda Bolding and a group of Round Rock residents passionate about bringing quality performing arts to the Central Texas area.
Each year, the choir performs multiple concerts in Round Rock, spanning a wide variety of musical genres, including classical, holiday, Broadway, Celtic, Hollywood, and patriotic themes.
But the choir doesn't stay in Central Texas. Over the past 35 years, it has traveled and performed in Great Britain, Germany, Austria, Switzerland, Italy, Ireland, Scotland and France. In the summer of 2006, the choir sang at Carnegie Hall in New York City, and in 2009, the National Cathedral in Washington, D.C.
Members of the choir had the extraordinary opportunity to honor our war veterans as part of the June 2018 D-Day Commemoration Parade and Memorial Ceremonies in Normandy and Paris, France. Click here to learn more and see photos of those performances.
Photo: The Round Rock Community Choir performing at the Brittany American Cemetery and Memorial, Saint-James, Normandy, France, June 2018.