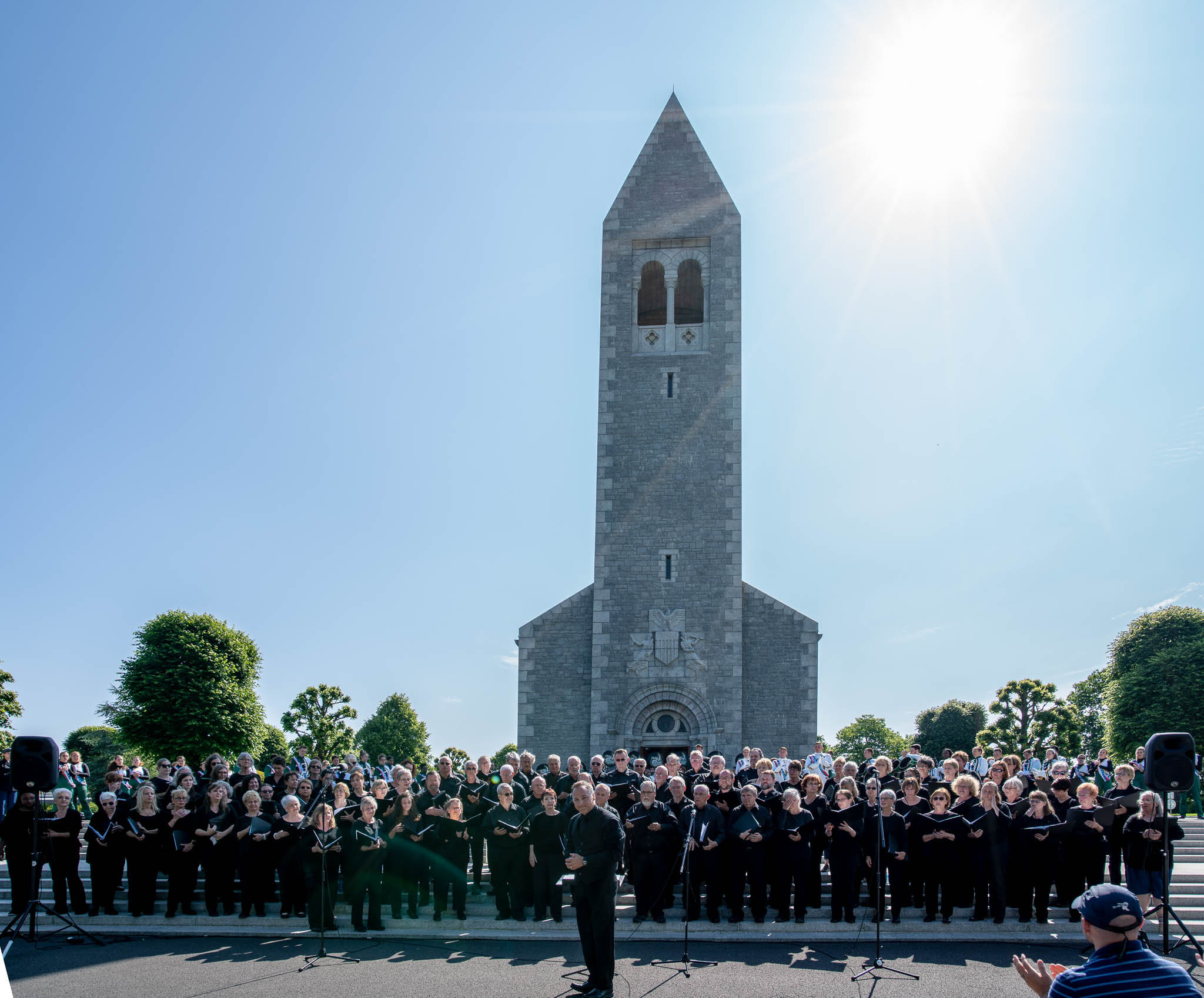 The Round Rock Community Choir was founded in 1985 by Dr. Linda Bolding and a group of community members interested in the advancement of quality performing arts in the Central Texas area.
Over the years, the choir has made several professional recordings and has performed in Great Britain, Germany, Austria, Switzerland, Italy, Ireland, Scotland and France. In the summer of 2006, the choir had the privilege to sing at Carnegie Hall, and in 2009, performed at the National Cathedral in Washington, D.C.
Most recently, members of the choir had the extraordinary opportunity to honor our war veterans as part of the June 2018 D-Day Commemoration Parade and Memorial Ceremonies in Normandy and Paris, France. Click here to learn more and see photos of those performances.
The choir's song, "We Gather Here Together" was arranged by Dr. Bolding and represents the love and friendship shared between members and with the choir's audiences. It is sung every time the choir meets.
Photo: The Round Rock Community Choir performing at the Brittany American Cemetery and Memorial, Saint-James, Normandy, France, June 2018.