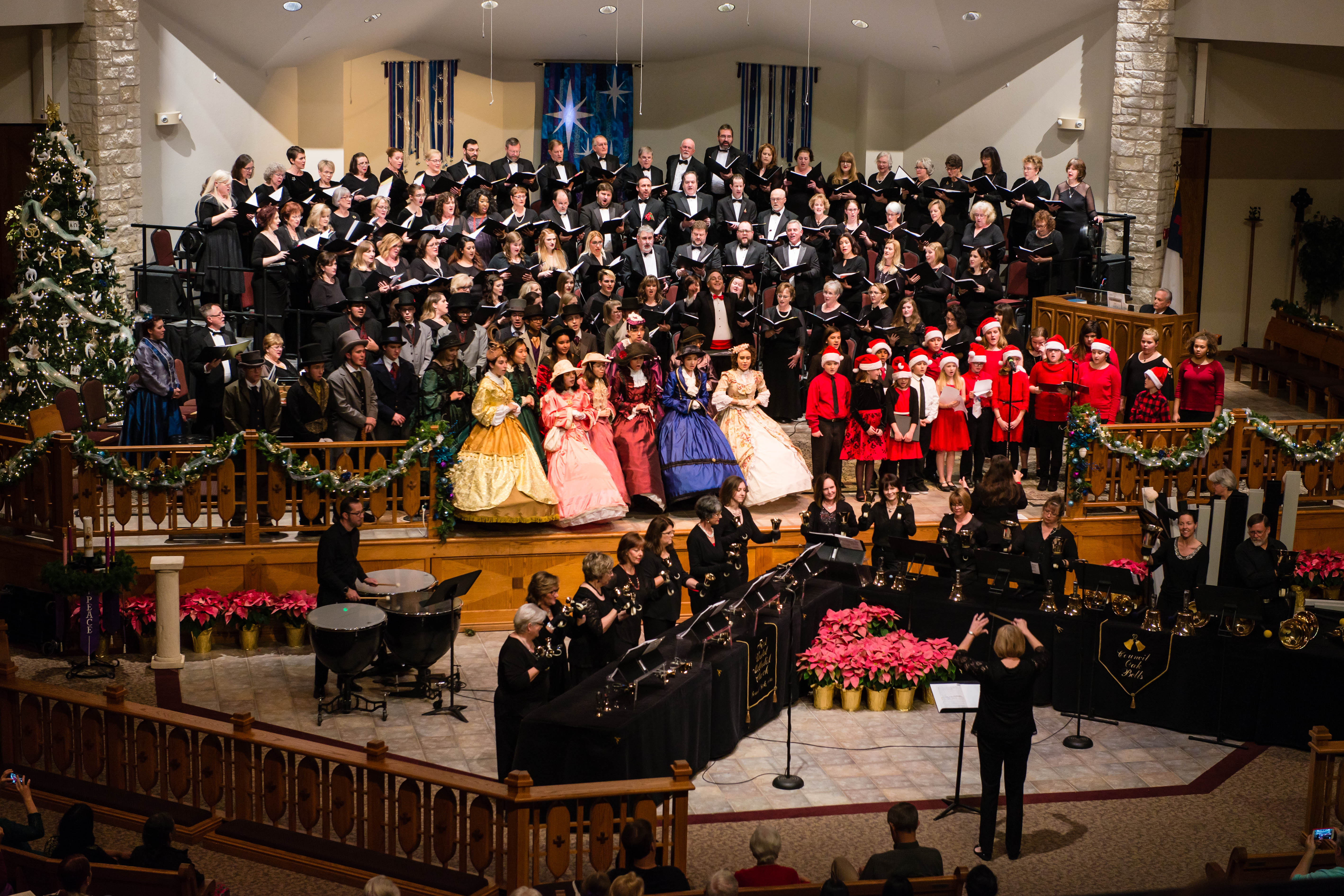 Our generous sponsors are the fuel that makes the Round Rock Community Choir run. Without them we would not be able to bring the caliber of music to the Round Rock area that we have for more than three decades.
Listed below are our 2019-2020 sponsors. To learn more about giving to the Round Rock Community Choir, visit the "How To Sponsor Us" page.
There is a sponsorship level that is perfect for you. Thank you for supporting the choir!
| | | | |
| --- | --- | --- | --- |
| Platinum Sponsors ($5,000 and above) | | | |
| City of Round Rock | | | |
| Silver Sponsors ($1,000 - $2,499) | | | |
| Toni and Phyllis Befi | | | |
| Claude and Rae Frenette | | | |
| Bill and Toni Jacaruso | | | |
| Gary and Dot Rochelle | | | |
| JD and Glenn Neans | | | |
| Jane Sarosdy | | | |
| | | | |
| Bronze Sponsors ($500 - $999) | | | |
| DeMeo Custom Pools & Spas | | | |
| Scott Feldman | | | |
| Kristen Kunz | | | |
| Pam Leschber | | | |
| Jay and Celeste Ridgley | | | |
| Arthur Ryan | | | |
| Kathy Wieland | | | |
| | | | |
| Crystal Sponsors ($250 - $499) | | | |
| Jay Brees | | | |
| Dale Ricklefs | | | |
| Dell Giving | | | |
| Walt and Linda LeCates | | | |
| Susan Pierson | | | |
| Susan and Jim Putnam | | | |
| Melody Ryan | | | |
| Marshall and Susan Spriggs | | | |
| Mark and Cathy Truesdell | | | |
| | | | |
| Donors ($25 - $249) | | | |
| John Blankenbeckler Jr. | | | |
| Julia Campbell | | | |
| Chris and Lee Cromwell | | | |
| Harlan Davenport | | | |
| Debbie Dean | | | |
| Vickie Dean | | | |
| Andrew Delia | | | |
| Kristy Ditzler | | | |
| First Texas Bank | | | |
| William Florence | | | |
| Orville Fowler | | | |
| Gail Fuller | | | |
| Tim Griffin | | | |
| Wendy and Greg Grounds | | | |
| Kathleen Green | | | |
| Clarence Houston Hill | | | |
| Mia and John Johansen | | | |
| Melanie and Eric Klingelberger | | | |
| Joan Kunkel | | | |
| Craig Kurtz | | | |
| Paul Lake | | | |
| Charles and Elizabeth Mallory | | | |
| William McKiernan | | | |
| Jerry Peck | | | |
| Albertsons/Randalls | | | |
| Myra Schomberg | | | |
| Jennifer Smalley | | | |
| Kim Stiles | | | |
| Kiki Thompson | | | |
| Scot Wilkinson | | | |
| Williamson County Equipment Co., Inc. | | | |